---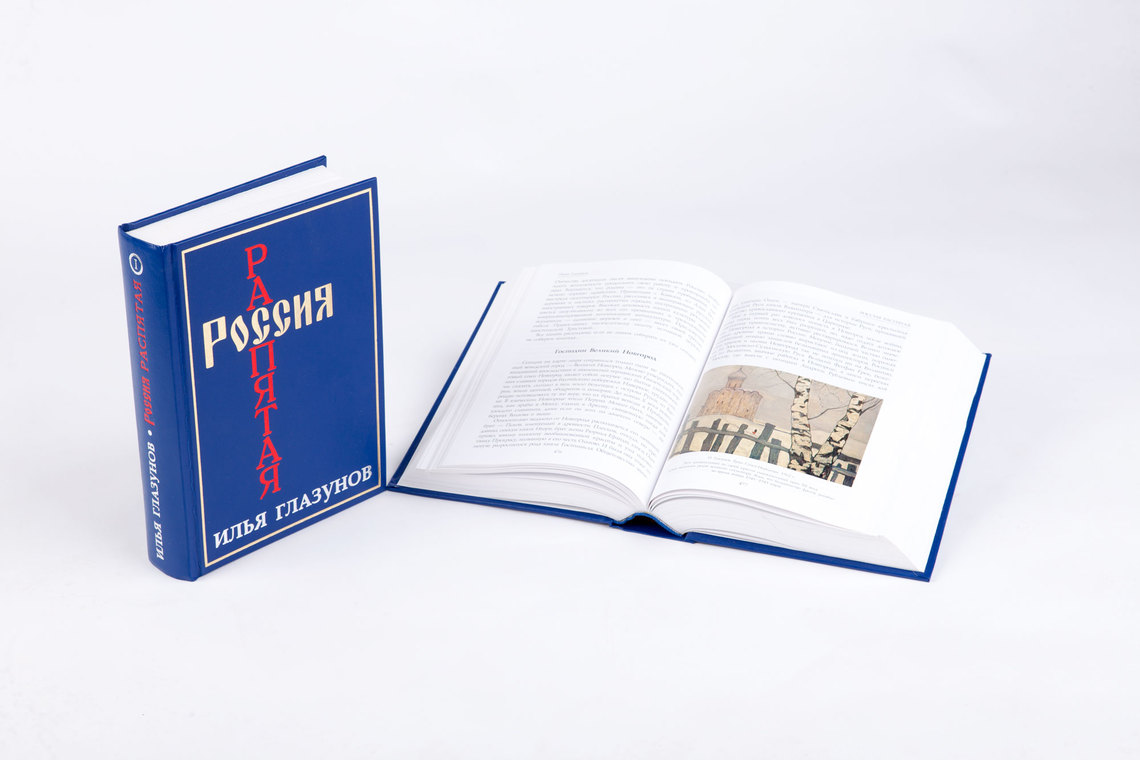 ---
The book "Russia Crucified"
2006 year
The book, written by Ilya Glazunov, largely autobiographical. The author tells us it is not only about the pre-war childhood, terrible days of the Leningrad blockade, the beginning of the path and the formation of the future artist, but also about this time, his understanding of creativity and art, the views on the history of infinitely beloved Russia. Artist, historian and thinker sheds new light umolchennye and deliberately forgotten pages of Russian history and also introduces us to his discovery of many countries of the world, which he visited at the invitation of the kings, presidents and stars of world culture.
Multifaceted artist's work, as well as the book, "there is evidence of the battle between good and evil, where the field of battle - the human heart." "Russia Crucified" -book confession, written with poignant true artist and citizen, is a document of great spirituality, faith and hope in the revival of our multinational Motherland. After the crucifixion should Resurrection ...